Hi friends!  Just wanted to share a couple of new organic fabrics that we will have in our happy little hands soon!  We have been anxiously awaiting these for months now but will soon have them and just in time for Chrismas!
From one of our fav organic fabric companies, Monaluna,  we will be receiving two of their majical designs. Monaluna is a small independent company run by a  wife and husband team.  The whimsical spirit of these fabrics are the perfect contribution to our weighted blankets.
"Unicorn Dreams" - "Romantic unicorns festooned with wildflowers and foliage slumber on a deep purple ground." Even their poetic description is perfect!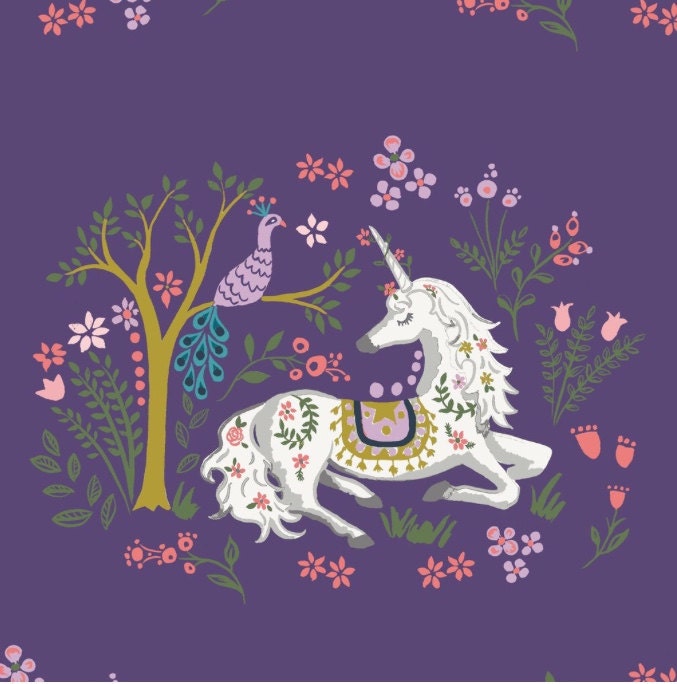 We just love everything about this design.  Pair this playful organic fabric with pink, lilac, teal, green or white...it is simply just going to make the sweetest little weighed blanket ever!
"There Be Dragons" - "Fearsome, fire-breathing dragons on a deep blue ground."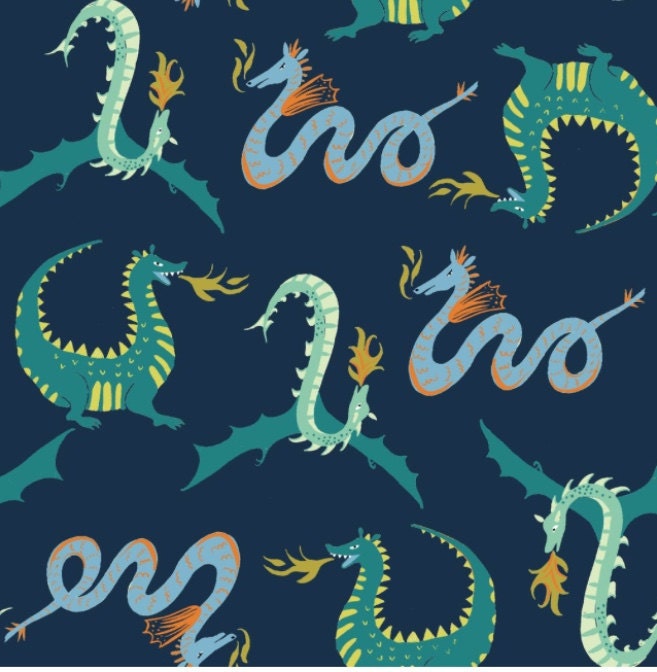 These mischievous guys are seriously the cutest little dragons.  The art work and colors of this fabric is just nothing like we have ever seen in the organic fabric world and we are ecstatic to create a weighted blanket with them!
We also have a few more amazing organic fabrics up our sleeves but we're not ready to let the cat outta the bag just yet :)