What are the benefits of a Weighted Lap Pad? The deep pressure helps calm the nervous system. They can also improve your child's body awareness and prevents sensory meltdowns, tantrums and even aggression. Tap the pic to shop now! 
What is a Weighted Blanket Lap Pad? Lap Pads are smaller versions of our weighted blankets, they are meant to lay on your lap. The deep pressure causes the body to produce serotonin and endorphins, which are the chemicals our bodies naturally use to feel relaxed or calm.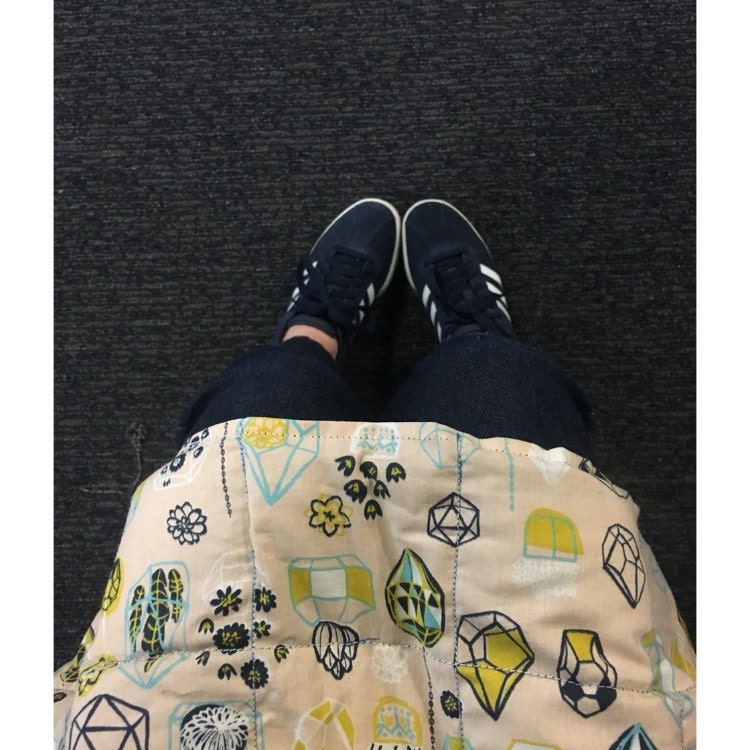 Who may benefit from a Weighted Lap Pad? People with anxiety, Autism, Alzheimer, Dementia, ADHD, PTSD and sensory processing disorder are just a few who may benefit. Lap Pads are especially great for class rooms, they can be an amazing sensory tool to help improve attention, focus, or ability to calm down and relax.